Splatgun Paintball
Test out your speed, agility and sneakiness with our Splatgun paintball. Take up the challenge with your friends and family at our dense woodland battlefield based in Somerset near to Taunton, Wellington and Minehead.
It is so fun that kids as young as eight can enjoy running around our paintball arena, playing real paintball games against each other. The guns are half as powerful as traditional paintball, though you definitely know you've been hit! You will have the same safety kit as a high powered paintball game - but will leave with half the bruises!
Its not just for kids though - Let your inner kid and competitive side come out as you run around the woods hunting down your friends in a bid to capture the flag or take their base. Work together.
To achieve the set tasks while trying not to get hit - our woodland area provides great coverage to hide from your opponents - They will never know you are coming!
We provide all the kit you need such as spring loaded guns, ammunition, masks and camouflaged overalls - all you need is a sturdy pair of shoes to help you run, dodge and weave your way
through the forest!
Whatever your party is made up of we can cater to you - weather it is a birthday party, work do, hen we have you covered!
"I just wanted to say thanks again for a brilliant party Brendon & Tom had last Saturday.  They said it was the best party ever and i know their friends really enjoyed it (a couple of them want to do the same for their birthdays!) We were really impressed how well organised it was and we didn't have to keep control of the boys - well worth it!   Good luck with your venture, Joanne"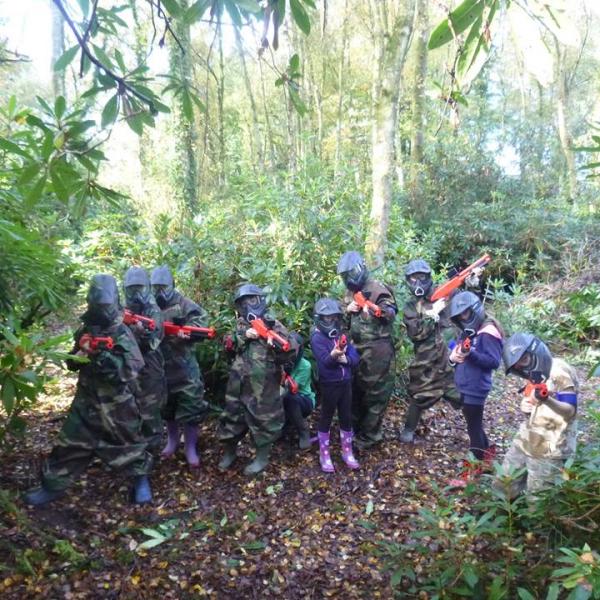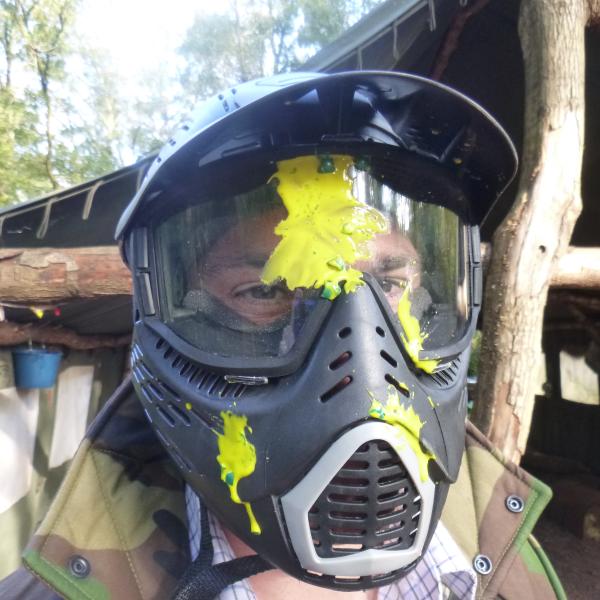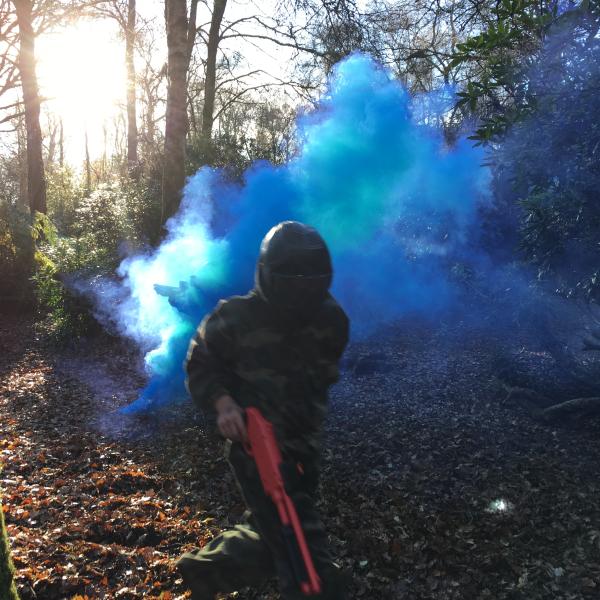 Prices:
£22.50 per person for a two-hour splatgun session with 200 paintballs included. Extra paintballs cost £5 per 100 balls. Minimum of 8 people per session.
Book Below